Grace Classic Photography Commissions
Commissions
Grace Classic Photography gladly considers all offers of commission but accepts only those we believe will be mutually rewarding. In addition,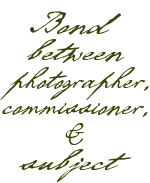 we feel the commissioner is as crucial to the creative process as the artist. After all, it is the commissioner's vision the photographer is attempting to capture in his work, unlike the images a photographer creates independently. So, as a commissioner, you must be prepared to make an investment in the image-making process above and beyond simply writing a check.
Commission Considerations
Commissioning our work a much more intimate experience than hiring a typical commercial photographer, and that intimacy will be obvious in the finished images. There must be a bond between the photographer, commissioner, and subject to ensure our images truly reflect the commissioner's vision of the subject, as well as the photographer's. After all, you wouldn't expect a portrait painter working in a vacuum to render anything more than a good likeness without knowing the subject's history and relationship with the commissioner. If all you are looking for is a photograph, any local studio can probably meet your needs and save you some money in the process.
A second consideration is that we must be excited about the work being commissioned. A technically competent photographer can go on any shoot and make good quality photographs. But to make art requires a much greater commitment to the subject, and that's where the excitement comes in. We have to get to know our subjects and their environs, all the while dealing with unwieldy equipment and unforgiving film. And we don't have the liberty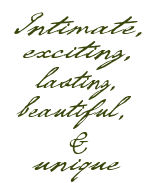 of shooting hundreds of shots just to find the best one or two of the bunch. The thrill of the work keeps us alert and ready for the moment when the perfect image presents itself.
Finally, the commissioner should understand that our large format photography and platinum printing are not like most modern processes. Our work is time consuming, and each print is unique. We can't turn out large numbers of prints in assorted sizes, and our cost of materials is very high, compared to that for most photographers and printers. However, those "drawbacks" are also components (in addition to artistry we bring to the medium and platinum's unique look) in making platinum prints collectable and heirlooms in the long run—they are beautiful, they are rare, they are expensive, and each is one-of-a-kind.
Commission Rates
We base our commission rates on the time it will take to complete a project, the travel expenses involved, the number and type of finished prints that will be produced, and whether we retain the rights to produce additional prints from the negatives. For example, a local portraiture session and delivery of five archivally mounted, matted, and framed platinum prints of the same 8x10 image would generally run around US$1,500. An industrial or architectural session spanning several days and involving travel would, of course, be priced to cover those additional costs.
For more information or to invite us to explore and quote a possible commission, please contact us at info@graceclassicphoto.com or 480.926.2272.
Copyright 2006 Schuyler E. Grace